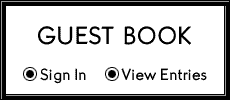 Prophetic Weekend

These photos are from our past Prophetic Service on Sunday, April 10th at 5:00pm.   We had a dynamic time in the Lord, as Prophetess Pamela Kent of Crusaders Ministries in Chicago, Illinois ministered "God Increasing your Ability to Hear Him". 

To purchase the cd or dvd of the message, you can call our Administration Office at 313.534.4704 during business hours.

Living Bread Ministries has a bi-monthly Prophetic Weekend where you can come and stir up your spiritual gift of prophecy as you get the tools and activation you need to hear the heart of God on the second saturday of every even month of the year at 10:00am.  We also have Prophetic Service on the following Sunday evening at 5:00pm where you can receive insight, knowledge and wisdom from God through various Teachers and Prophets.  You will also receive prophetic ministry if you desire.